October was full of changes. New job, new kitchen… well actually in October the old kitchen was destroyed but not replaced. The new job though, that really is new. State Street Global Advisors seems rather intent on moving as many jobs as possible offshore. Hence the Move to Fidelity for me. Kate is still at SSgA.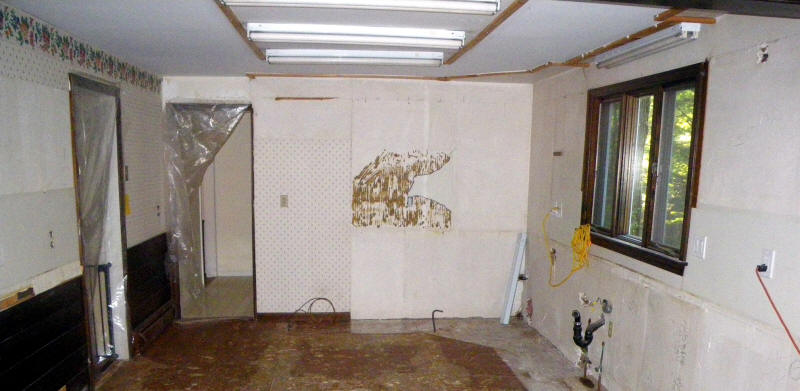 out with the old
| | |
| --- | --- |
| | and almost in with the new. While this kitchen looks somewhat complete, it's missing handles, and while you can't see it the ceiling actually has a plaster coat that cracked and needed to be replaced. All that is done at this point, including the handles. But there's still some painting that needs to be done and we need to move things into the kitchen, which will take some time. The job was supposed to be complete by the end of October and may finish in 2011. And just in case you're wondering, Kate did not pick the kitchen decor to go with the dogs. |
In other news, Bill and Janet Garber (Kate's folks) paid us a visit. During the stay, we hiked to the top of the Tophet Chasm preserve (the chasm is a different part of the preserve) along with Patric and Tasha.

| | |
| --- | --- |
| Bill was a trooper as usual and hauled his way up the last rocky section to see the view, which was pretty spectacular (you can see all the way to downtown Boston) | |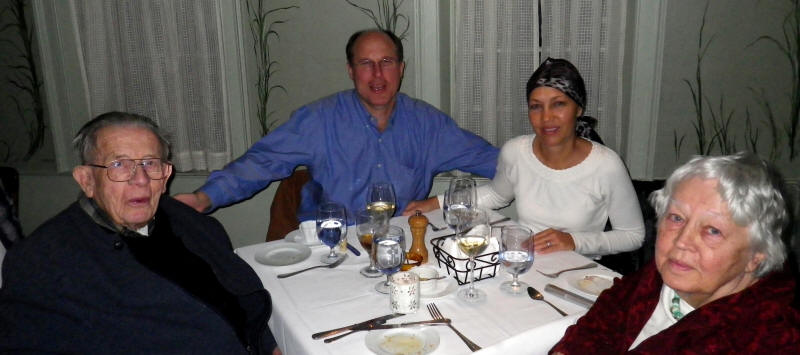 We enjoyed another wonderful dinner at Sprigs, reministant of our dinner with Anne Krall before she headed back to LA
| | |
| --- | --- |
| | Brie returned for Thanksgiving Break, which was a nice, but quick visit |
We had Thanksgiving dinner at my Brother Bill's house with SangOk, the cousins (not in picture), Elaine and Debbie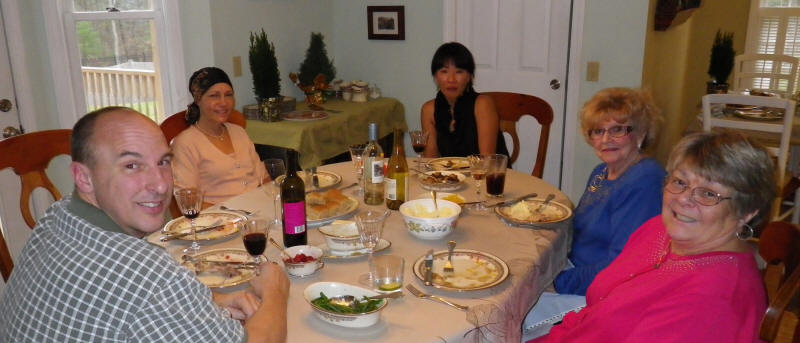 December 10th, we recieved word that Will was accepted into RPI, joining his sister at one of the finest educational institutions in the world. Oh, sorry, that should be "the finest eductional institution in the world" now that Brie and Will are both there. To the left, Will and his girlfriend Diana.




| | |
| --- | --- |
| | On December 18th, I picked Brie up from RPI and brought her home. To the right, her room the next day. Other natural disasters during the month included massive mudslides in California, devistating snow in the south, ethnic purging in Seirra Leone, and another embarrasing comment by Sarah Palin. I think Brie's room wins, hands down |
| | |
| --- | --- |
| From there, we wander into Christmas... despite the Kitchen's near-non-functional status, we managed to get the tree up, and Kate made the now-traditional cinamon rolls for breakfast. The big difference... no kids on the scene until after 9. | |
Final news of the year... a new car, a 2011 Toyota Avalon. Only 67 of them shipped to New England in the last three months. It's got heated/air conditioned seats, voice control, navigation system, nine-way sound system, separate movie displays for front and rear passengers, synchs with iTunes and Pandora to create virtual radio stations with just the music you like, dual exhaust, remote starter, built in back massager, 420 horsepower 3.5 liter quadruple over-and-under cam V6 with Dual Independent VVT-i (not even really sure what that is). Now, if it would only walk the dogs in the morning.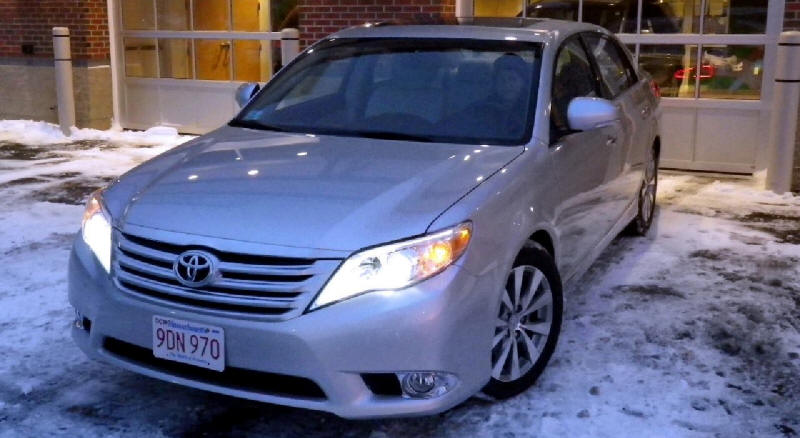 | | |
| --- | --- |
| And we close out, with usual, with pictures of the beloved doggies, Tasha and Patric | |